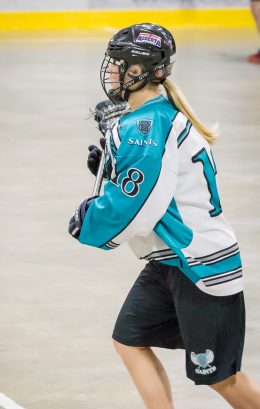 Regular Season Standings: Standings are calculated using the win, loss, tie record for games played against Senior teams. The games played against the Junior teams are not used in the calculation for the standings.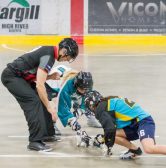 Teams:
(One Division) Beaumont Bandits, Sherwood Park Titans, Red Deer Rage, Rocky View Attack, and Calgary Cougars
Player Ages

: over 21 years of age in the current playing Season.
out of province players:
Must have an approved CLA Transfer before registering with an Alberta Club/Team.
Sr. women's Playing Rights:
For the upcoming Season, each Senior Women's Franchise holds the Senior Women's playing rights to each player on their previous Season final roster until the player is released, traded or not on their current roster as of May 1.
Graduating Junior Entry Draft:
Each year prior to mid- February, the Senior Women's Franchises will draft Graduating Juniors. Draft Process – All Graduating Junior Ladies will be divided into three groups dependent on where they played and live, North (Beaumont Bandits and Sherwood Park Titans) Central (Red Deer Rage) and South (Rocky View Attack and Calgary Cougars). In each Draft, the lowest team from the previous Season will have the first pick overall. After the first pick the Draft will continue in a "snake pattern" for the remaining Graduating Junior Ladies:
Last Place – 1st Draft Pick
First Place – 2nd Draft Pick
First Place – 3rd Draft Pick
Last Place – 4th Draft Pick
Central – Red Deer Rage
Since there is currently only a Senior Women's Franchise in Central Alberta, players from Blackfalds, Innisfail, Kneehills, Lacoka, Olds, Red Deer, Stettler and Sylvan Lake Minor Lacrosse Associations will be drafted by the Red Deer Rage.
rosters:
A Sr. Women' Franchise may roster up to forty (40) players.
Senior Women's Free Agents:
Undrafted players and players not listed on the previous Season Senior Women's final roster as of May 1 and players not listed on a current Senior Women's Franchise roster.