welcome to The Rocky Mountain Lacrosse League!
Home of Alberta's Major Lacrosse league!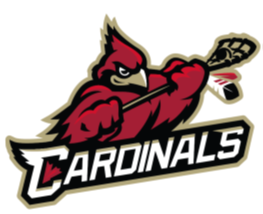 The Junior Ladies Cardinals team (under Calgary Hornets Lacrosse Association) is looking to fill the position of head coach prior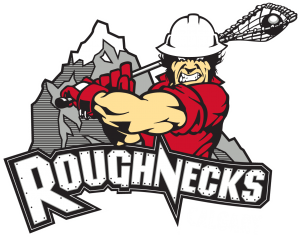 FAN APPRECIATION MONTH GOES ON!
Dear Fans,
Although we are not at the Rough House this April, we feel that some traditions are important to keep around. That's why we're bringing back Fan Appreciation for the month of April!
We will be kicking it off with a Stick Tricks contest. Check out Zach Currier's stick trick!
Show us what you've got and post it on Instagram, Twitter or Facebook using #RNsticktricks and tag @NLLRoughnecks for your chance to win! Anyone of any skill level is encouraged to enter. Prize packs including signed jerseys, pro sticks and other great Roughnecks merchandise will be awarded to the winners!
We also have an online Fan Appreciation sale on Roughnecks gear! Roughnecks jerseys are on for 40%, and for the month of April you can save 40% off all regular priced items at the CGY Team Store by using 'RNSFANAPP21' at checkout. Please note this discount cannot be combined with any other discount offerings.
More contesting, giveaways and exclusive content coming your way between now and April 30! Stay tuned to our social media for more updates coming soon.
Click here for more Roughnecks information!
Latest SportzSoft Features
Viewing this from your mobile phone, then use SportzSoft LeagueView to view Schedules, Teams and Standings in a mobile friendly way.
Need to know more about the new SportzSoft Live GameSheet app, then click this link to get full details.
"To govern and promote Alberta amateur post midget box lacrosse and provide continual participant development opportunities for the pursuit of excellence and enjoyment while fostering fair play, sportsmanship and a general community spirit among our Members."
-rmll mission statement
Code of COnduct
Each member of the RMLL Executive, Franchise Holder, Member and Member of Member shall:
a) at all times work toward the goals and Mission Statement of the RMLL and the game of Lacrosse;
b) strive to heighten the image and dignity of the RMLL and the sport of Lacrosse as a whole;
c) always be courteous and objective in all dealings with respect to participating within the RMLL;
d) except when made through proper channels, refrain from unfavorable criticism of other Franchise Holders, Members, Members of Members, Referees, or members of the RMLL Executive;
e) strive to achieve excellence in the sport while supporting the concepts of "Fair Play" and a Drug-Free sport;
f) show respect for the cultural, social and political values of all participants in the sport; and
g) as a guest in a foreign country, other province or other Association, abide by the laws of the host and adhere to any social customs concerning conduct.
All Franchise Holders must take reasonable efforts to require all persons involved, or associated with, their Franchises to comply with the above code of conduct.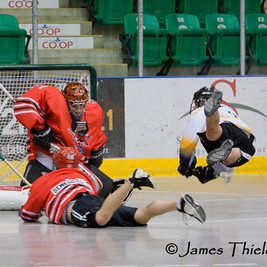 Location
Rocky Mountain Lacrosse League
PO Box 47083 Creekside
Calgary, Alberta
T3P 0B9