welcome to The Rocky Mountain Lacrosse League!
Home of Alberta's Major Lacrosse league!
CHECK OUT OUR NEW WEBSITE!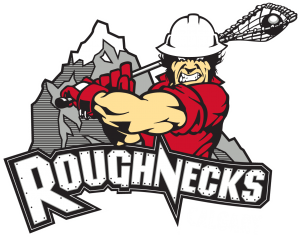 PREVIEW PARTY TIME
PACK THE ROUGH HOUSE!
Calgary Roughnecks vs. Colorado Mammoth
Date: Saturday, November 16th
Time: 7:30pm
PREVIEW PARTY
Calgary Roughnecks are hosting the Colorado Mammoth on November 16 for our pre-season Preview Party. Pack the Rough House and get your first look at the reigning Champs; tickets start at $5 in the 2nd Level and $10 in the lower bowl. Preview Party tickets are on sale now!
Click here for Tickets!
2019 Coaching Info for RMLL Coaches
The standard coaching requirements for RMLL Coaches is Competitive Introduction.
Click here for 2019 Coaching Program Information.
Click here
for info re Professional Development Points
2019 Coaching Clinics
http://www.albertalacrosse.com/content/education

Reminder: ALA Regulation 24.08 -All workbooks required after attending a NCCP clinic must be completed by March 1 of the following year.
Please direct coaching administrative questions to
coach@albertalacrosse.com
Latest SportzSoft Features
Viewing this from your mobile phone, then use SportzSoft LeagueView to view Schedules, Teams and Standings in a mobile friendly way.
Need to know more about the new SportzSoft Live GameSheet app, then click this link to get full details.
"To govern and promote Alberta amateur post midget box lacrosse and provide continual participant development opportunities for the pursuit of excellence and enjoyment while fostering fair play, sportsmanship and a general community spirit among our Members."
-rmll mission statement
Code of COnduct
All Members, Members of Members, Official, or other person shall:
A) Attempt at all times to work toward the goals and Mission Statement of the RMLL and the game of Lacrosse, and towards the betterment of its Members;
B) Strive to heighten the image and dignity of the RMLL and the sport of Lacrosse as a whole, and to refrain from behavior which may discredit or embarrass the RMLL or the Game;
C) Always be courteous and objective in dealings with other Members;
D) Except when made through proper channels,refrain from unfavorable criticism of other Members or representatives of the RMLL;
E) Strive to achieve excellence in the sport while supporting the concepts of Fair Play and a Drug-Free sport;
F) Show respect for the cultural, social and political values of all participants in the sport;
G) As a guest in a foreign country, other province or other Association, abide by the laws of the host and adhere to any social customs concerning conduct.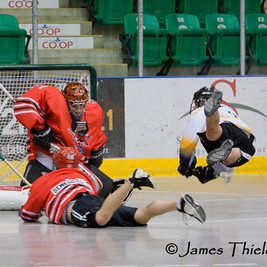 Location
Rocky Mountain Lacrosse League
PO Box 47083 Creekside
Calgary, Alberta
T3P 0B9