welcome to The Rocky Mountain Lacrosse League!
Home of Alberta's Major Lacrosse league!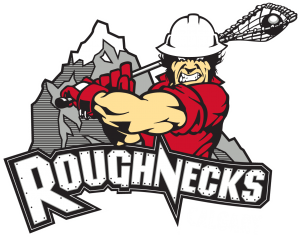 2023 NLL CONFERENCE FINAL
ROUGHNECKS VS MAMMOTH
SATURDAY, MAY 20 @ 7:30PM
WE'RE MOVING ON! Your Calgary Roughnecks have officially advanced to the NLL Conference Finals and you can secure your tickets TODAY! The 'Necks will face-off against the Colorado Mammoth in a best of three series and will have home turf advantage for Game 3.
Saturday, May 20 @ 7:30PM (Game 3 – Scotiabank Saddledome)
We can't wait to keep the party rolling at the Rough House!
Click here and secure your tickets today!
MAY LONG MADNESS!
20% OFF BOTH
ROUGHNECKS & STAMPEDERS
OFFER FOR 36 HOURS ONLY
It's a BIG weekend for Calgary sports and we want to make your May Long weekend plans a bit easier!
For 36 HOURS ONLY – get 20% off BOTH the Roughnecks PLAYOFF game on Saturday and the Stampeders pre-season game on Monday! Choose which game you want or make it a long weekend party and attend both!
Watch the Roughnecks advance to the NLL Cup Finals with a victory on Saturday, then enjoy FanFest at McMahon Stadium on Monday as the Stamps host the Edmonton Elks! All single game tickets are 20% off until May 17 @ 10PM!
Simply enter the special code on Ticketmaster in the "Unlock" box, shown below, to activate your savings today!
OFFER RUNS FROM MAY 16 @ 10AM – MAY 17 @ 10PM
CODE: MAYLONG
Latest SportzSoft Features
Viewing this from your mobile phone, then use SportzSoft LeagueView to view Schedules, Teams and Standings in a mobile friendly way.
Need to know more about the new SportzSoft Live GameSheet app, then click this link to get full details.
"To govern and promote Alberta amateur post midget box lacrosse and provide continual participant development opportunities for the pursuit of excellence and enjoyment while fostering fair play, sportsmanship and a general community spirit among our Members."
-rmll mission statement
Code of COnduct
Each member of the RMLL Executive, Franchise Holder, Member and Member of Member shall:
a) at all times work toward the goals and Mission Statement of the RMLL and the game of Lacrosse;
b) strive to heighten the image and dignity of the RMLL and the sport of Lacrosse as a whole;
c) always be courteous and objective in all dealings with respect to participating within the RMLL;
d) except when made through proper channels, refrain from unfavorable criticism of other Franchise Holders, Members, Members of Members, Referees, or members of the RMLL Executive;
e) strive to achieve excellence in the sport while supporting the concepts of "Fair Play" and a Drug-Free sport;
f) show respect for the cultural, social and political values of all participants in the sport; and
g) as a guest in a foreign country, other province or other Association, abide by the laws of the host and adhere to any social customs concerning conduct.
All Franchise Holders must take reasonable efforts to require all persons involved, or associated with, their Franchises to comply with the above code of conduct.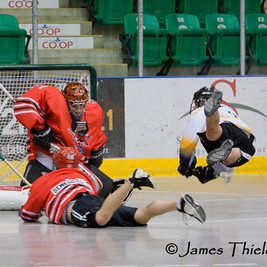 Location
Rocky Mountain Lacrosse League
PO Box 47083 Creekside
Calgary, Alberta
T3P 0B9